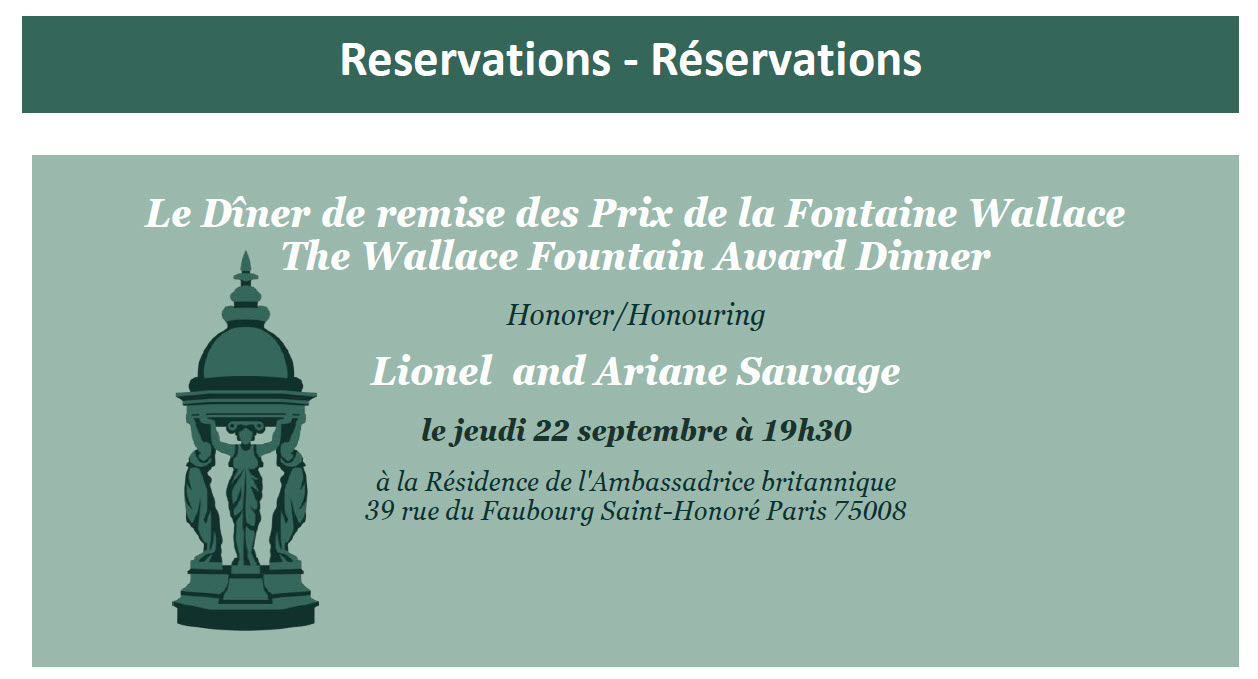 Ce dîner de gala est un événement caritatif de collecte de fonds. Des avantages fiscaux peuvent s'appliquer. Si vous réservez des places pour plus de quatre, veuillez laisser les noms supplémentaires dans l'espace des commentaires.
This gala dinner is a charity fundraising event. A portion of your donation may be eligible for a tax
benefit. If you are reserving places for more than four, please leave the additional names in the comments space.
Remplissez ce formulaire pour réserver vos places
Complete this form to reserve your places