Get the Guidebook to Find the Fountains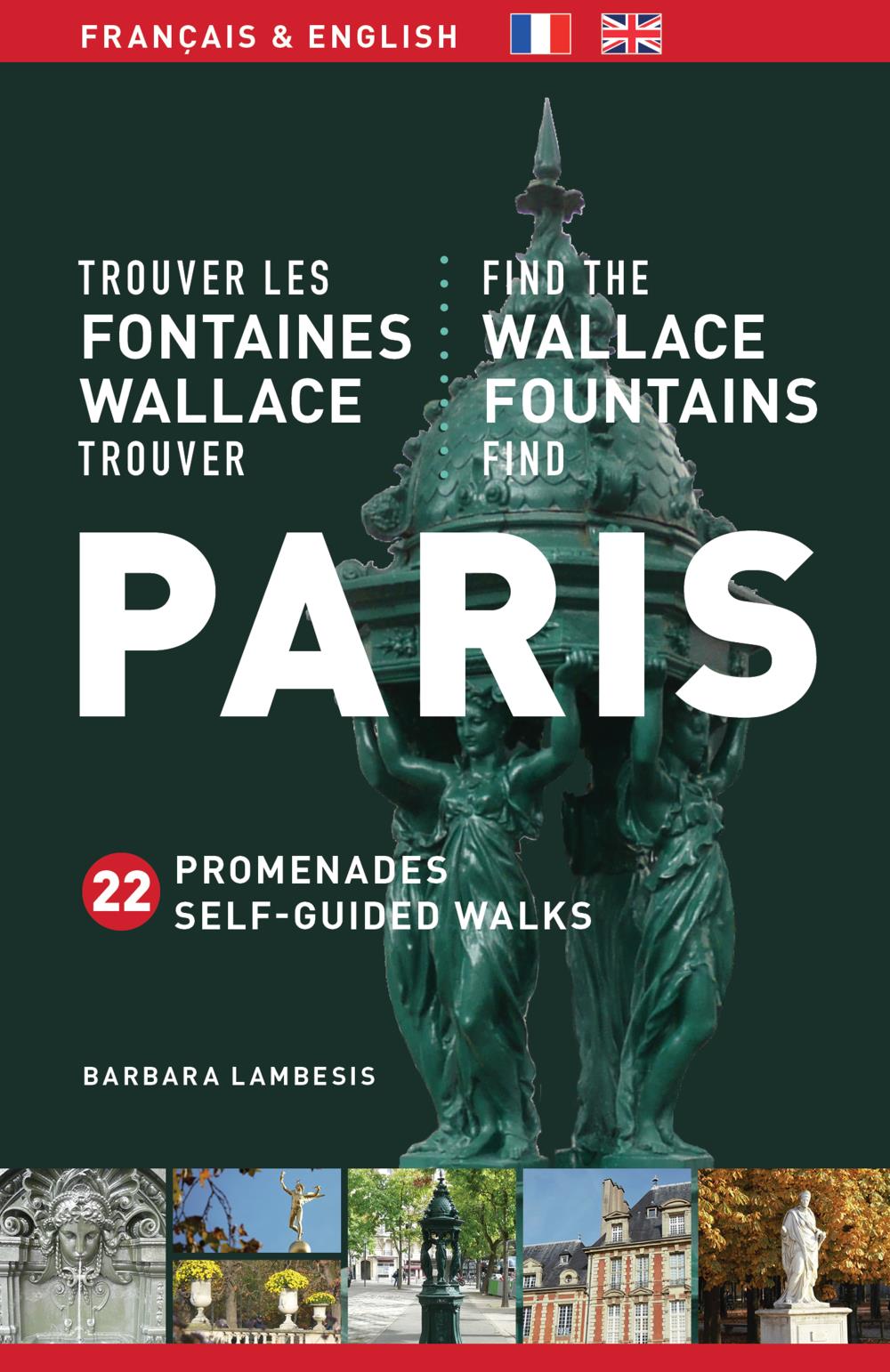 Size: 12 x 18.5 cm or 4.75 x 7.25 inches
Pages: 160
Contents: full color on every page, maps, charts, 214 photos, easy directions
Find the Real Paris  – Use this guide to wander the streets of Paris with a purpose! Wallace Fountains have been an iconic part of the streetscape for almost 150 years. Search for all 109 fountains using the 22 self-guided walks in the guide and you will encounter the city's hidden treasures in small neighborhoods and backstreets, areas of the city rich in beauty, heritage and vibrancy – sans the tourists.  Resident or visitor, if you stroll the streets looking for Wallace Fountains, you will come to know the authentic Paris – this complex, intriguing, ever surprising grand lady of the Continent.
How to Obtain A Guidebook
Gift With A Donation – You can obtain a copy now by donating 25€ or more to the Society of the Wallace Fountains and we will send you a gift copy of the guidebook. It's easy and you will be supporting the mission of the Society to protect the fountains. Click here:
Gift With Donation
Paris Bookstores –  Find The Wallace Fountains Find Paris/ Trouver les Fontaines Wallace Trouver Paris can be purchased at the following bookstores:
Le Piéton de Paris – 58 Rue de l'Hotel de Ville, 75004 Paris   +33 1 53 69 09 16
Boutique-Librairie du Musée Carnavalet – 23 rue de Sévigné, 75003 Paris 
London – The guidebook is available in London at the gift shop of the Wallace Collection and from its online boutique with shipping worldwide.
The Wallace Collection – Hertford House, Manchester Square, London W1U 3BN