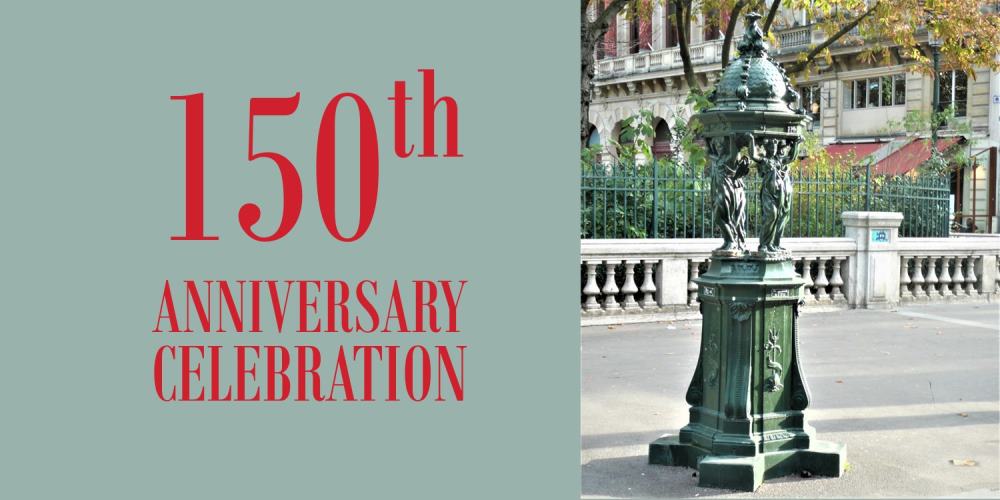 150th Anniversary Celebration – The 150th Anniversary of the first Wallace Fountain in Paris occurs in 2022. Together, the City of Paris, the water company, Eau de Paris, the foundry that has created the fountains, GHM Sommevoire, the British Embassy in Paris and the Society of the Wallace Fountains are planning a big celebration to take place September 24-25, 2022.
Activities for all ages will honor Sir Richard Wallace and celebrate the fountains as lasting symbols of human virtue, as well as philanthropy for the common good. Wallace Fountains were the first major public/private cooperative effort to meet an essential human need – provide access to clean drinking water to everyone. Today, they remain a beloved fixture on the Paris streetscape.
Activities and events of the 150th Anniversary Celebration will be posted here as official information becomes available. Check back to this page often to stay updated.